Natural Sleeping Beauty Turquoise
Cushion Cabs
Flower Carvings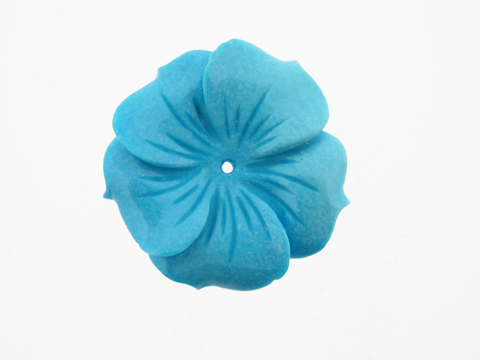 Flower Carving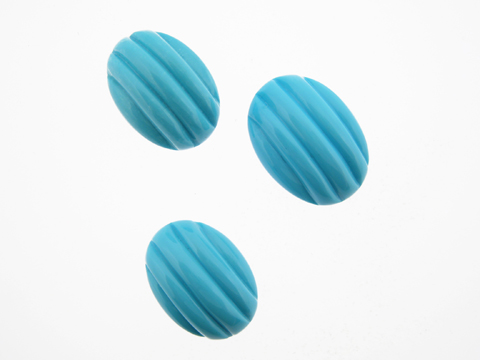 Carved Oval Cabs
Our natural Sleeping Beauty is beeswax paraffined, meaning that it has beeswax (colorless and cosmetic grade) as a surface coating. It is mined from Globe, Arizona, and is the only variety on the market that is comparable in quality to the extinct Persian material. It is also the only variety that doesn't have black matrix. Although the stone's color comes in a spectrum of intensities, the median color is a soothing sky blue. Natural Turquoise is porous, and therefore changes color with exposure to skin oil, lotion, or perfume.
Pros: Tests natural in lab. Best color.
Cons: Color not stable. Supply is limited. Color and quality inconsistent for large quantity orders. Too soft for faceting. Size limitation.
Care & Stone Setting: Since natural Turquoise is a delicate and porous material, one should always treat it with care. Clean using non-abrasive substance such as warm soapy water; never use acid or the ultrasonic machine. Excessive contact with body oils, lotion, or perfume can cause natural Turquoise to turn green. For jewelers, never apply steam or extreme heat to Turquoise; up to boiling water temperature is approx as hot as it can withstand. Setters should be advised against polishing close to the stone as this will cause the stone luster to dull. If necessary, send the stone back to us for refinishing; polishing natural Turquoise requires specific experience with this material.